GD – 3.1 certified Fire water/foam pumps (remote bearing)
Summary:
The GD range is a semi-remote bearing design pump. In this design the shaft bearings do not come into contact with the product being pumped. This is important for applications where the liquids being pumped could have a detrimental effect on the shaft bearings. These pumps are NFPA20 compliant and can handle viscosities down to 1 centistoke. These pumps are suitable for foam type applications involving testing with water or extremely low viscosity items.
Albany has found an increasing preference in the purchasing of water turbine drives for foam concentrate pumps. Both reliable and safe, the shear rate within the pump is sufficient to reduce the viscosity. These kinds of liquids have a resistance to flow, so need the extra force delivered by the GD range for optimum performance.
Suited to:
Paramount for use in safety applications, our GD range of water and foam pumps are best suited to the Fire industry, as well as the General & Chemical market. We find our C style pumps are fitted mostly in offshore jetties, fixed installations in tank farms or refineries, and also shipboard for fire protection.
Feature:
Has foam concentrate pressure from 8 to 19 bars
Uses water supply pressure of 7 to 18 bars
Up to 3,000 cSt viscosity at 500 rpm
Suction lines should be as short as possible, allowing for a generous diameter
Can handle thixotropic foam liquids
Applications:
Our GD range of pumps is specifically suited to pumping foam and water cargo, making the range the perfect solution for Fire related applications, and as safety precautions in the demanding Oil & Gas industry.
Technical talk:
Pump casing: Available in gunmetal.
Flanges: ASA or DIN standards, screwed branches at NPT are available by choice
Rotors: Available in phosphor, bronze or stainless steel
Bearings: These are self-lubricated based on PTFE or carbon
Relief valve: Relief valves can be mounted in the pump body for internal circulation. External relief valves can also be supplied
Seals: Pelton Wheel pumps are fitted with lip seals as standard
Reversible: A water driven wheel pump are built one directional only. However, direction can be specified upon build.
To find out more about our GD range of pumps, please contact our sales team for help with your enquiry: sales@albany-pumps.co.uk
Related Case Study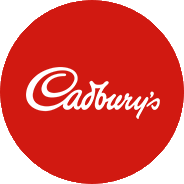 Sed ut perspiciatis unde omnis iste natus error sit voluptatem accusantium doloremque laudantium, totam rem aperiam, eaque ipsa quae ab illo inventore veritatis et quasi architecto beatae vitae dicta sunt explicabo. Nemo enim ipsam voluptatem quia voluptas sit aspernatur aut odit aut fugit
Lorem ipsum dolor sit amet, consectetur adipiscing elit, sed do eiusmod tempor incididunt ut labore et dolore magna aliqua. Ut enim ad minim veniam, quis nostrud exercitation ullamco laboris nisi ut aliquip ex ea commodo consequat. Duis aute irure dolor in"