GJ – Fast maintenance and hygienic pumps
Summary:
The GJ range is Albany's stainless steel series of pumps, designed primarily for the bottle filling, dosing, sampling and chemical transfer industries. All components are machined to a high standard. Designed with a three-piece housing for easy cleaning and maintenance.
The GJ range extends from 5 to 90 litres per minute and up to seven bar. This range can be supplied with a variety of different industry standard connections, including BSP male and female and IDF, ILC, RJT or Tri-clamp. The pumps are compact and easy to strip. The non-drive end allows for easy and tool-free maintenance.
Suited to:
This robust yet compact pump offers some very powerful options, best suited to cargo in the food and chemical industries. Being such a compact design, this pump style is ideal for dispensing products into bottles and tubs.
Feature:
Quick strip and compact design
Bi-rotational and high efficiency
Handles a wide range of products for bottle filling, dosing, sampling and transfer
Self priming pump
Has a special gear profile
Technical talk:
Our fast maintenance and hygienic pumps are fitted to a high standard, with the following components:
Shaft sealing: a mechanical seal with viton sealing, stainless and carbon faces. Tungsten carbide faces are an additional option
Shafts: ANSI 440 as standard, hardened
Elastomers: EPDM, Nitrile, PTFE encap
Temperature: suitable for up to 50 degrees Celsius
PEEK Bushes: modified versions are suitable for up to 100 degrees Celsius
Connections: standard come as 1 1/2″ BSP Female, however 1 1/2″ BSP Male, Tri-Clamp, RJT are also available
Materials: body, end covers and shafts are available in ANSI 316
O-Rings: viton as standard
Bearings: glass filled PTFE fitted
Gears: standard come as non galling stainless
If you want to learn more about the various technical options for the GJ range, download our handy technical brochure here
Related Case Study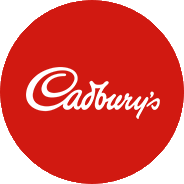 Sed ut perspiciatis unde omnis iste natus error sit voluptatem accusantium doloremque laudantium, totam rem aperiam, eaque ipsa quae ab illo inventore veritatis et quasi architecto beatae vitae dicta sunt explicabo. Nemo enim ipsam voluptatem quia voluptas sit aspernatur aut odit aut fugit
Lorem ipsum dolor sit amet, consectetur adipiscing elit, sed do eiusmod tempor incididunt ut labore et dolore magna aliqua. Ut enim ad minim veniam, quis nostrud exercitation ullamco laboris nisi ut aliquip ex ea commodo consequat. Duis aute irure dolor in"