GB – Heated and unheated pumps
The new AP & HD versions
Summary:
The GB range is a heated gear pump primarily designed for pumping products that have to be heated to be pumped. The design can incorporate heating by thermostatically controlled electric heaters (230 volt or 110 volt), thermal oil or steam. Heated gear pumps are typically used for Bitumen, Crude Oil or Refined Tar among other generally viscous fluids. Our pumps are often supplied with a grease filled seal cartridge to give the best possible service life. The seal cartridge can be supplied with a greaser which can be mounted remotely to allow easy greasing of the seal cartridge. This arrangement avoids the leakage so often associated with bitumen pumps.
Suited to:
Often virtually maintenance free, GB pumps are perfect for market sectors that require long service lives from heated pumps.
Features:
Highly customisable range of gear pumps, with heating capabilities by steam, electric heaters or thermal oil
Versions available without heating if required
A simple, two moving part design
Internal bearings which cater for self lubricating liquids, with external lubrication also available to those who require it
Discharge pressure of up to 21 bar (300 psi)
Supplied with or without an integral relief valve
Can heat and operate with fluids at up to 220 °C
Capacity: 5 litres per minute to 2273
A choice of rotors available - straight spur gears, double helical gears
Double helical gears give almost pulse free operation
Applications:
Our Heated Pumps are suited
to pumping a range of liquids, especially thick high viscosity, such as:
Refined tar
Bitumen
Asphalt
Cocoa butter
Wax
Molasses
Fats
Soap
Cocoa mass
Paints
Glue
Grease
Resins
Varnish
Glucose
Viscose
Silicate of soda
Oils
Chocolate
Printing ink
Cocoa liquor
Alkalis
Polymers
Foodstuffs
Technical talk:
Our GB pumps have a range of options which we can specify with you to ensure that your gear pump is ideal for your application.
Cast iron: usually used for pumps up to 200 degrees celsius. At even higher temperatures, cast steel is used
All pumps have hardened steel shafts
Pump inlet and outlet: connections available to suit individual requirements, however DIN PN16 is standard
Relief valves: can be fitted to standard pumps
High temp: special high temperature bearing material is used to ensure long life
Gland packing: selected to suit individual application
Albany seal cartridge: can be used as an alternative to packed
Electric heating: can be 110 volt or 230 volt. Up to 1200 watts is available to keep the pump at 120 degrees celsius with a thermostat
For more information on this specific range, download our GB brochure
Related Case Study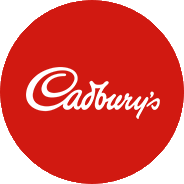 Sed ut perspiciatis unde omnis iste natus error sit voluptatem accusantium doloremque laudantium, totam rem aperiam, eaque ipsa quae ab illo inventore veritatis et quasi architecto beatae vitae dicta sunt explicabo. Nemo enim ipsam voluptatem quia voluptas sit aspernatur aut odit aut fugit
Lorem ipsum dolor sit amet, consectetur adipiscing elit, sed do eiusmod tempor incididunt ut labore et dolore magna aliqua. Ut enim ad minim veniam, quis nostrud exercitation ullamco laboris nisi ut aliquip ex ea commodo consequat. Duis aute irure dolor in"