LA – High viscosity pumps
Summary:
The LA range of 3:4 rotor pumps is typically used for higher viscosity fluids running at reduced speed through gearboxes. Whilst these pumps are traditionally used in the sugar industry, they have many other applications. These pumps have a replaceable liner, with all other components designed for maximum efficiency and total life cost. Offering an economical solution to such pumping requirements, the LA pumps work on a 'faster running' concept that gives better flow rates proportionally than alternative positive displacement pumps. The pumps can be cleaned via an inspection cover. Internal or external bearing options are available for this range.
Suited to:
Specifically designed for pumping high viscosity fluids, this range is perfectly suited for use in demanding applications in industries including oil refining, sugar, paint, soap and the product of manmade fibres.
Feature:
Maximum working pressure 25 barg
Pump sizes: 1" - 8"
Maximum cargo temperature: 200 degrees Celsius
Flow rates: 2-1200 L/min
Technical talk:
Our LA range of pumps is available in a variety of designs including 3:4 rotors, internal or external bearing, vertical or horizontal formats to name a few.
Find out more in our technical brochure
Related Case Study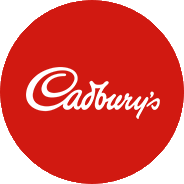 Sed ut perspiciatis unde omnis iste natus error sit voluptatem accusantium doloremque laudantium, totam rem aperiam, eaque ipsa quae ab illo inventore veritatis et quasi architecto beatae vitae dicta sunt explicabo. Nemo enim ipsam voluptatem quia voluptas sit aspernatur aut odit aut fugit
Lorem ipsum dolor sit amet, consectetur adipiscing elit, sed do eiusmod tempor incididunt ut labore et dolore magna aliqua. Ut enim ad minim veniam, quis nostrud exercitation ullamco laboris nisi ut aliquip ex ea commodo consequat. Duis aute irure dolor in"