Summary:
The GH range comes with a handle fitted to allow for hand operation.
Suited to:
This range is mainly used for light applications such as barrel emptying and vehicle refuelling in remote areas, perhaps where there is no electricity supply or as a back up in case it fails.
Feature:
Maximum working pressure and flowrate vary and are operator dependent.  Up to 90 L/min and up to two bar are typical.
Pump size range 1/2" - 1 1/2"
Cast iron is the standard material and is well suited to pumping oils and diesel, which are the most common uses for this pump.  Other materials can be made on request.
To find out more about specific GH pump specifications, do download our technical brochure
Related Case Study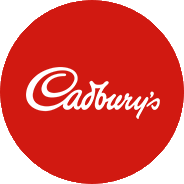 Sed ut perspiciatis unde omnis iste natus error sit voluptatem accusantium doloremque laudantium, totam rem aperiam, eaque ipsa quae ab illo inventore veritatis et quasi architecto beatae vitae dicta sunt explicabo. Nemo enim ipsam voluptatem quia voluptas sit aspernatur aut odit aut fugit
Lorem ipsum dolor sit amet, consectetur adipiscing elit, sed do eiusmod tempor incididunt ut labore et dolore magna aliqua. Ut enim ad minim veniam, quis nostrud exercitation ullamco laboris nisi ut aliquip ex ea commodo consequat. Duis aute irure dolor in"