GE – Foam Concentrate Pumps including VdS Approved
Summary:
Albany is a market leader in the field of foam concentrate pumps, which is why we have created a sturdy range of GE fire/foam gear pumps. A popular choice for many years in the
Fire industry
, certain models within the GE range are VdS certified. Designed for fixed and vehicle applications, GE style pumps can be supplied and mounted on a baseplate and driven by a prime mover such as an electric motor or a diesel engine. For the ultimate in safety, we offer pumps directly coupled to a Pelton (water) wheel. The latter are popular in offshore and refinery applications.
Suited to:
Our VdS approved GE gear pump range can be supplied for use in stationary water extinguishing systems. Allowing for a high level of customisation, all of our pumps can be made to fit the exacting needs of your application. Browse our website and contact our experienced technical support team to help you find the ideal solution for your needs.
Feature:
Foam concentrated injection/foam transfer pumps
VdS approved models
Increasing preference for the water turbine drives, covered with Albany's Pelton units
3 cps to 2000 cps can be accommodated for
Meets the QA documentation requirements of the oil and gas industry
Applications:
Our GE range of external gear pumps for foam concentrate in the fire fighting market are used for the delivery of fire fighting foam concentrate into the main water flow for fire fighting.  We will size your pump based on the type of foam being used, the concentration required and the size of the main water flow.
Our Pelton Wheel driven pumps are the ultimate in safety.  They use a small part of the main water flow to drive a Pelton Wheel which in turn drives the gear pump to inject the foam concentrate.  We use sophisticated software to size the pump and Pelton Wheel components, and have a large data base of previous applications to help guide our selection.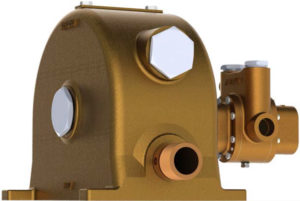 Technical talk:
The GE range of pumps is available with a variety of specification options, a few of which are:
Pump casing: can be made in gunmetal with cast iron and stainless steel 316 options
Flanges: ASA or DIN standards, screwed BSP (female) branches, with NPT also available to choose
Rotors: an offering of phosphor bronze or stainless steel
Shafts: stainless steel 316 with hard coatings
Bearings: lubricated bush bearings
Shaft sealing: availability for lip seals, mechanical seals and packed glands. Internal pressure relief system also reduces the pressure in the seal area
Reversible: the flow can be reversed
Our GE range of pumps have a range of options to choose from. Please contact our sales team for help with your enquiry: sales@albany-pumps.co.uk
Related Case Study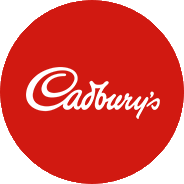 Sed ut perspiciatis unde omnis iste natus error sit voluptatem accusantium doloremque laudantium, totam rem aperiam, eaque ipsa quae ab illo inventore veritatis et quasi architecto beatae vitae dicta sunt explicabo. Nemo enim ipsam voluptatem quia voluptas sit aspernatur aut odit aut fugit
Lorem ipsum dolor sit amet, consectetur adipiscing elit, sed do eiusmod tempor incididunt ut labore et dolore magna aliqua. Ut enim ad minim veniam, quis nostrud exercitation ullamco laboris nisi ut aliquip ex ea commodo consequat. Duis aute irure dolor in"