GG – Oil and Gas Industry Pumps
Summary:
The GG range is a robust pump series designed with the oil and gas industry in mind. These pumps are often used in applications where a high system pressure is required. All materials are certified 3.1 (actual). The pumps can be compliant with API 676 making them suitable for a variety of API applications. Petrochemical bolting options are available for this range. NACE specifications can be provided and as always, our pumps can be altered to meet the exacting requirements of the customers industry.
Suited to:
The GG range offers a choice of ATEX compliant pumps, with high suction pressure these solutions are suitable for use with hydrocarbon-based liquids. Also, if an integral valve is required, Albany can make adjustments for this.
Feature:
Prime mover can be an electric motor or an air motor
Features a mechanical seal with throttle brush
A 'return to tank' option available
ATEX compliant
Can be used for a variation of solvents, oil and fuel
Applications:
Used best in conjunction with oil, fuel, solvents and chemicals, the GG range was designed to create a high pressure yet safe environment for its cargo. This style of pump can lubricate turbines and compressors, transfer and pressurise fuel oil for burners, provision product for refinery analysis and sampling systems, transfer offshore oil and chemicals with an impressive 316 stainless steel casing.
Technical talk:
Our very own GG range of pumps can be fitted with a range of options, creating a solution that fits you perfectly:
Mechanical seals: with a throttle brush
Bearings: lubricated bearings for use with hydrocarbon-based liquids are fitted as standard. Two patterns are available: 150 psi depending on viscosity and severity of service to approx 400 psi with the heavy duty pattern
Mountings: foot or flange mounting designs are available
Prime mover: can be an electric motor or an air motor
Bedplates: Fabricated steel bedplates are fitted, with drain rim, spacer couplings and spark-resistant coupling guards supplied
To find out more about our GG range of pumps, download our technical brochure
Related Case Study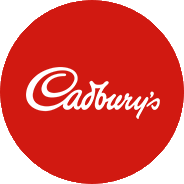 Sed ut perspiciatis unde omnis iste natus error sit voluptatem accusantium doloremque laudantium, totam rem aperiam, eaque ipsa quae ab illo inventore veritatis et quasi architecto beatae vitae dicta sunt explicabo. Nemo enim ipsam voluptatem quia voluptas sit aspernatur aut odit aut fugit
Lorem ipsum dolor sit amet, consectetur adipiscing elit, sed do eiusmod tempor incididunt ut labore et dolore magna aliqua. Ut enim ad minim veniam, quis nostrud exercitation ullamco laboris nisi ut aliquip ex ea commodo consequat. Duis aute irure dolor in"