GC – Compressor/turbine pumps
Summary:
The GC range refers to compressor and turbine pumps, specifically designed to be used by OEM's in the compressor industry. Fully capable, with a high system pressure layout, these C style pumps offer extra rigidity around the drive shaft and particular internal options. All of our pumps can be customised to include parts that help the customer's process or aid fitting into an existing framework, mountings and pipework. Specialised paint finishes can also be catered for. All these options, and more, can be discussed with our knowledgeable team upon ordering.
Albany's GC range offers an incredibly high suction pressure, but with low differential pressure applications. Radial and axial location bearing options are provided as well as vertical and horizontal formats. NOTE: For API certified pump requirements, use the GG range pumps.
Suited to:
A sturdy range of double bearing pumps, these solutions are primarily used for the Oil & Gas industries with stringent requirements, but we also find our customers from the Refrigeration and also Lubrication markets working well with the GC range.
Feature:
Works with almost any kind of liquid
Specialised paint finishes can be catered for
Up to 3,000 cSt viscosity at 500 rpm
Pumps can be coupled to an electric motor or another type of drive, including the units gearbox and crankshaft.
Most Albany External Gear Pumps have jacketed bodies or covers, including GC range
Applications:
Our GC pump range covers a wide range of applications, as they have been used for almost every type of liquid viscosity ranging from aviation spirits to plastics. Capabilities include pumping:
Refined tar
Glucose
Wax
Chocolate
Ink
Cocoa butter
Wines & spirits
Viscose
Glue
Molasses
Oils
Grease
Foodstuffs
Silicate of soda
Paints
Resins
Fats
Asphalt
Petrol
Acids
Alkalis
Bitumen
Varnish
Soap
Printing
Paraffin
Polymers
Technical talk:
Covering a variety of specifications, these compressor and turbine pumps have many additional optionsto choose from which will allow you to create the most suitable pump for your desired use:
Bearings: Remote ball and roller bearings can be supplied where nature of fluid overrules internal bearings use
Sealing: Can be fitted with mechanical seals or packed glands where required
Viscous liquids: GC punps can be supplied for a range of viscosities with structured pipe work on the suction side
High pressure: For high pressure requirements, our pumps use large size plain bearings, providing hydrodynamic operation at all viscosities
Relief valves: Will give a 'full bore' relief on all but the highest viscosity liquids. Adjustable per pressure and direction of rotation
Corrosion resistant: Can be offered in stainless steel, bronze, ni-resist cast iron or specialised alloys
To find out more about our GC range, please download our technical brochure here
Related Case Study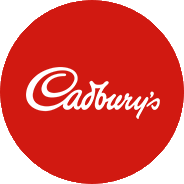 Sed ut perspiciatis unde omnis iste natus error sit voluptatem accusantium doloremque laudantium, totam rem aperiam, eaque ipsa quae ab illo inventore veritatis et quasi architecto beatae vitae dicta sunt explicabo. Nemo enim ipsam voluptatem quia voluptas sit aspernatur aut odit aut fugit
Lorem ipsum dolor sit amet, consectetur adipiscing elit, sed do eiusmod tempor incididunt ut labore et dolore magna aliqua. Ut enim ad minim veniam, quis nostrud exercitation ullamco laboris nisi ut aliquip ex ea commodo consequat. Duis aute irure dolor in"