GF – Foam Concentrate Pumps for low Viscosities
Summary:
As with the GE range, the GF range is primarily a foam concentrate pump, the difference being these pumps are designed for
liquids of a lower viscosity
. Lower viscous liquids including water can test for 30 hours on water before foam use. With a lip seal shaft sealing, the pump is capable of dry running (will surpass industry requirement). Available as a pump-only unit or mounted on a baseplate coupled to a prime mover. The pumps can be used for 30 hour water test prior to use and can handle viscosities down to 1 cSt. The bearings, rotors and shafts in the pumps have been significantly adjusted to suit these applications.
Suited to:
Perfect for use in fire safety situations, the GF pump range can be mounted onto stationary units and can be used for long periods of time. As always, Albany's pumps can be altered in many ways to fit the customers individual end user requirements.
Feature:
Maximum working pressure 18 barg
Pump size 1 1/4" - 3"
Maximum temperature of cargo: 80°C
Flow rate 65 - 1300 L/min
Maximum viscosity 3,000 cSt at 500 RPM
Technical talk:
Our GE range of pumps have a scale of options to choose from. Please contact our sales team for help with your enquiry: sales@albany-pumps.co.uk
Related Case Study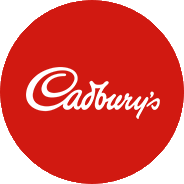 Sed ut perspiciatis unde omnis iste natus error sit voluptatem accusantium doloremque laudantium, totam rem aperiam, eaque ipsa quae ab illo inventore veritatis et quasi architecto beatae vitae dicta sunt explicabo. Nemo enim ipsam voluptatem quia voluptas sit aspernatur aut odit aut fugit
Lorem ipsum dolor sit amet, consectetur adipiscing elit, sed do eiusmod tempor incididunt ut labore et dolore magna aliqua. Ut enim ad minim veniam, quis nostrud exercitation ullamco laboris nisi ut aliquip ex ea commodo consequat. Duis aute irure dolor in"