GA – General purpose pumps
The new AP & HD versions
Summary:
The GA range is Albany's general purpose pump, the origins of which can be traced back to 1901 when the company first started. It is capable of handling the widest variety of liquids, including extremely viscous liquids. These pumps offer a durable, robust design ensuring ease of use and maintenance.
With a large choice of pump sizes, materials and sealing options to suit all applications, the GA range can be adapted to suit any customer or OEM application. Bespoke mountings and additional components and pipework allow simplified fitment to the final application. Use CEFG pumps for 3.1 certification.
Suited to:
As one of the most versatile external gear pumps in our range, these pumps feature a robust design and are often virtually maintenance free. If you're looking for a pump that suits an array of uses, the GA range will suit you.
Feature:
Plain internal bearings to cater for self lubricating liquids with external lubrication being available when required
Available with a choice of rotors between straight spur gears or double helical gears for almost pulse free operation
A simple design with two moving parts
Operate with fluids at a maximum temperature of 200°C (320°C with a steel casing)
Discharge pressures up to 25 barg (350 psig)
Capacity range from 5 litres a minute to 2273
Can be supplied with or without integral relief valve
Highly customisable range per your requirements
Applications:
Our General Purpose Pumps are suited to a variety of implementations, with the most typical liquids pumped being:
Refined tar
Viscose
Silicate of Soda
Bitumen
Asphalt
Glucose
Glue
Paints
Resins
Varnish
Wax
Molasses
Soap
Fats
Chocolate
Oils
Asphalt
Printing ink
Cocoa Butter
Cocoa Liquor
Cocoa Mass
Grease
Petrol
Paraffin
Foodstuffs
Alkalis
Polymers
Technical talk:
With what used to be our AP and HD ranges, the GA range of pumps is available with a variety of specification options, a few of which are:
Pump casing: usually Cast Iron to BSI 452, gunmetal to BSI 400, stainless steel ANSI 316 or carbon steel to ASTM A216 WCB
Rotors: usually carbon steel, nitrided steel, phosphor bronze, stainless steel, ni-resist or cast iron
Spur gear rotors: these are standard up to AP8 as well as double helical gear rotors AP10 to . HD10Sizes AP6 to AP9 double helical rotors are also an option.
Shafts: usually hardened and ground steel, these can also be supplied in stainless steel, to AISI 316
Internal bearings: for most fluids, a PTFE based bearing is used and bushes can also be supplied in cast iron, phosphor bronze or carbon
Sealing: packed with PTFE based packing, mechanical seals or lip seals
Mounting: foot mounted or flange mounted pumps supplied as standard
For more information, please download our GA range brochure here
Related Case Study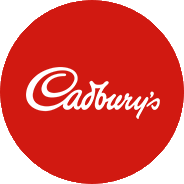 Sed ut perspiciatis unde omnis iste natus error sit voluptatem accusantium doloremque laudantium, totam rem aperiam, eaque ipsa quae ab illo inventore veritatis et quasi architecto beatae vitae dicta sunt explicabo. Nemo enim ipsam voluptatem quia voluptas sit aspernatur aut odit aut fugit
Lorem ipsum dolor sit amet, consectetur adipiscing elit, sed do eiusmod tempor incididunt ut labore et dolore magna aliqua. Ut enim ad minim veniam, quis nostrud exercitation ullamco laboris nisi ut aliquip ex ea commodo consequat. Duis aute irure dolor in"