GN – Economy – heating and ventilation pumps
Summary:
The GN range is a competitively priced pump available on VERY short lead times. Offering an economical solution, this range features a close coupled design and is often face mounted. The pump also offers alternative mounting options. Various layouts include foot or flange mounted, skirt mounted direct to a motor. The GN range is also made as a Duplex pump set with a filter as one unit, often used for pumping generator fuel in buildings.
All of our Albany Pump styles have a variety of options for the customer to specify, allowing the solution to fit the exact requirements of the industry. With so many options available, no two pumps will be the same.
Suited to:
As one of the most robust and compact gear pumps in our range, the GN provides pressures up to 10 bar, with pre-set relief valves to protect the motor from overload. Each pump can be individually tested, and offers availability to work in normal, extreme or hazardous conditions.
Feature:
A self-priming pump which supplies a constant, non-pulsating flow
Suiting a range of end uses, including; damp proofing, bottle washing, packaging, processing, pressure testing, transfer and more.
Options for a motor drive or bare drive shaft
Availability for packed adjustable gland, lip seal or mechanical seal
Rotational speeds between 100 rev/min and 1725 rev/min
Thrives in a variety of conditions from normal to extreme or hazardous
Applications:
Our range of GN style pumps are very versatile, with its ability to pump:
Fuel oils
Coolants
Lubricants
Solvents
Bitumen
Liquid wax
Molasses
Cooking oil
Glue
Varnish
Detergents
Anti-freeze
Insecticides
Sodium hydroxide
Paints
Technical talk:
Being such an adaptable solution for those in the General & Chemical, Food, Sugar and Lubrication, Marine and Lubrication industries, there are many technical options to specify with this GN pump. Some of which being:
Pressure: GN pumps can produce pressures of up to 10 bar depending on the available power supply (kW) and liquid
Flow: the flow rate, as standard, is proportional to the running speed
Suction: this will vary depending to the shaft speed, viscosity and the vapour pressure
Temperature: when the GN pump is running at the recommended speed, standard pumps can handle liquids of up to 85 degrees Celsius
Rotors: fitted with spur gear rotors as standard
Rotation: the standard rotation is clockwise, from the drive shaft end of the pump. This will be standard unless requested otherwise
Viscosity: individually tested in oil, the viscosity will rise as the temperature falls. Note: viscous liquids will cavitate at high running speeds however this can be prevented by heating liquids to reduce viscosity pumping at low speeds, or both
Relief valves: pre-set to protect the motor from overloading and are not suitable for use as control valves. An external relief valve can be supplied
Sealing: lip seals are principle on all F type, packed glands on P type and nitrile mechanical seals on O type, with other options available
To learn more about GN pumps technical specifications, download our brochure
Related Case Study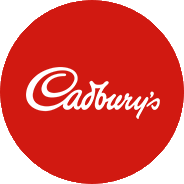 Sed ut perspiciatis unde omnis iste natus error sit voluptatem accusantium doloremque laudantium, totam rem aperiam, eaque ipsa quae ab illo inventore veritatis et quasi architecto beatae vitae dicta sunt explicabo. Nemo enim ipsam voluptatem quia voluptas sit aspernatur aut odit aut fugit
Lorem ipsum dolor sit amet, consectetur adipiscing elit, sed do eiusmod tempor incididunt ut labore et dolore magna aliqua. Ut enim ad minim veniam, quis nostrud exercitation ullamco laboris nisi ut aliquip ex ea commodo consequat. Duis aute irure dolor in"